We create content that is both engaging and exciting and fundamentally effective for its intended use.
We make high quality video
Browse the menu to find out more.
Also explore our portfolio and services; and how we can create something stunning and unique for your business. 
Let's work together to create engaging content for you and your brand.
"We've worked with MBP on several projects and have launched a new partnership between Spidersnet and MBP for 2019. From the moment we contacted him, we've been hugely impressed with Max's charismatic professionalism and simply excellent marketing material he's created for us. We're really looking forward to working with MBP in close partnership, in 2019"
Adam Cox, Senior Product Manager @ Spidersnet
"Max works within our audio editing team and has a great ear for audio, and quickly adapted to the new software we use. He works efficiently and manages workload effectively and independently, and is a real bonus to our team"
Steve Hindley, Managing Director @ iNarrator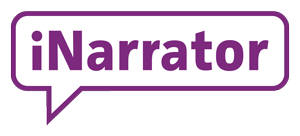 Let's Start a Conversation
©
Max Berry Productions
Ltd 2019.
Company number 11554121. Registered address: Stafford House, Blackbrook Park Avenue, Taunton, TA1 2PX.